Welcome to the Sixth Form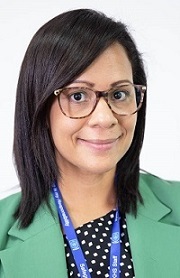 Welcome to Kingsbury Sixth Form. Our 16-19 provision is designed to support our young people to achieve their future aspirations and develop a life-long love of learning. We understand that the transition from studying GCSEs to A Levels/BTECs can be a challenging, yet rewarding one. Our welcoming and safe Sixth Form environment provides a supportive platform which enables all students to flourish and achieve their goals, no matter the starting point.
---
We aim to provide all students with the necessary skills to enhance their employability and enable each individual to build respectful and positive relationships within the school community, and beyond.
We have a strong track record of excellent A Level and Vocational results, which is testament to the expert teaching of our staff and hard work of our students. Over 90% progress to university, with over a third gaining places at Russell Group universities. Students at our Sixth Form also gain places at Oxbridge or Cambridge University each year, with many others successfully securing highly competitive apprenticeships. In 2023, our Head Girl achieved a scholarship to attend Stanford University in California, one of the top 10 universities in the world.
Our young people are supported to become resilient and intellectually curious learners, who desire to extend their knowledge beyond the classroom, through super curricular activities. Our Key Stage 5 curriculum is engaging, thought-provoking and inspiring. We hold high expectations of our students and expect them to demonstrate a commitment to their chosen courses and determination to succeed, through effort and perseverance. Our vast array of extra-curricular opportunities undoubtedly enriches our students' Sixth Form experience.
Every young person in our care is listened to, valued and championed. Student voice plays an integral role in our Sixth Form and we encourage all students to show empathy and compassion to others. Our carefully tailored Key Stage 5 PSHE programme teaches our students the value of positive relationships, good health and wellbeing and how to live in the wider world, as a responsible member of society. We expect our students to be role models to their younger peers and demonstrate integrity through their actions and words.
We have a dedicated Pastoral Team, along with experienced UCAS and Apprenticeship advisors, who work closely with each student to provide personalised support and career guidance. We understand that deciding upon the next steps after Sixth Form can be a daunting process. Partaking in our Year 12 work experience week, university visits and apprenticeship fairs, helps our students to better understand the range of options available to them. Former students who join the Alumni network, along with speakers from different industries/sectors, regularly return to guide, mentor and inspire our Year 12 and 13s.
Thank you for visiting our Kingsbury Sixth Form page. Please do take the time to read and digest all the excellent opportunities we have on offer. I look forward to sharing our continued successes.
Miss S Davis
Assistant Headteacher (KS5)
Director of Sixth Form