Alumni
At Kingsbury Sixth Form, we highly value our past students. Former students who join the Alumni network, regularly return to guide, mentor and inspire our Year 12 and 13 students, through University and Apprenticeship applications. They volunteer to support Sixth Form events and lead assemblies on university life, gap years, apprenticeships, career progression and opportunities after Sixth Form. We are very proud of the achievements of our alumni and regularly share their successes with students, staff and the local community.
---
| | |
| --- | --- |
| Anjali Pindoria (centre) - Alumni Senior Projects Surveyor | Dr Umair Baig - Alumni Trainee Doctor |
| Jumana El-Sheikh - Alumni Former Head Girl - Elevate Education | Shriyansh Sapkota - Alumni - completed Software Engineering Degree Apprenticeship with BT |
Please use the expandable sections below to find out more about our alumni:
Chemistry: A
Maths: A
Physics: B
EPQ: B
I am currently studying at the University of Leeds and the course I am taking is Chemical and Energy Engineering. I plan to complete an industrial year, during which I'd like to try to work in the energy department of a consulting company. After I finish university, I'd like to work as an energy consultant, representing a firm and advising other companies about their energy usage and methods.
Further Maths: A
Mathematics: A*
Physics: A
EPQ: A*
I am a former student of Kingsbury High School from year 7 to 13. I left the Sixth Form in 2022 to study Structural and Architectural Engineering at the University of Bath. I have had a passion for architecture and buildings since my early teens and when deciding my future I had always imagined myself going down this route. After my degree, I hope to pursue a career in construction, with a focus on designing buildings having a lasting effect on the world. My 'I made it moment' would be if I was able to manage the construction of a world renowned sporting stadium.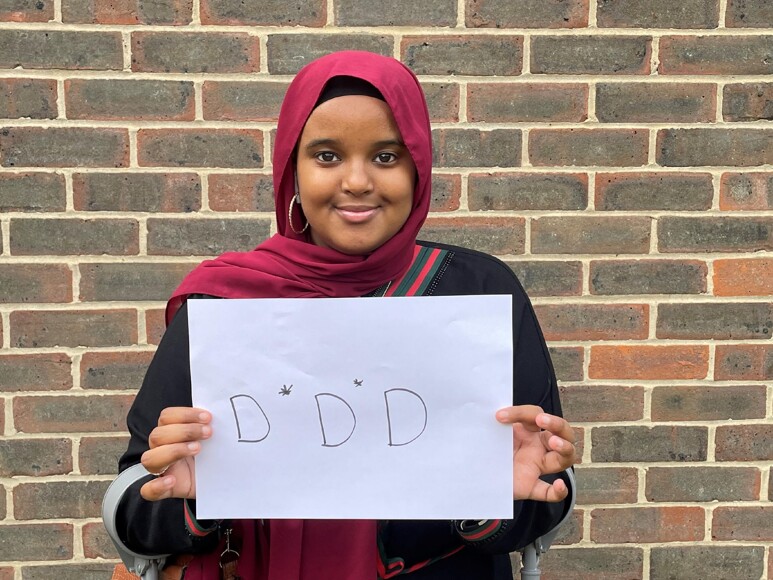 BTEC Health & Social Care: D*D*D*
My journey at Kingsbury high school has been a really enjoyable one especially in the sixth form. I learnt how to be independent and work individually. The teachers were also very supportive even when times were really difficult. I am currently studying Biomedical Sciences at the University of Roehampton. I am planning to do a postgraduate medicine degree afterwards in order to become a paediatrician.
Chemistry: A
Maths: A*
Computer Science: A
EPQ: A
My time at KHS was not only an experience but a great adventure. I learnt skills that I have carried into my university life and other social experiences. I was given many opportunities to find a subject that I had a genuine passion and interest in and I found that to be Computer Science. The Sixth Form gave me an opportunity to implement my idea of running a girls coding club. This not only allowed me to deepen my passion but also inspire young females in technology. I am now studying Computer Science at UCL, to earn a Master of Engineering Qualification. My course at UCL allows me to explore Computer science to its fullest, and therefore I can choose modules of interest. During my degree, I will be undertaking an Ocean Engineering module, which I hope to later find a career in. During my time at Kingsbury, I found a career I am passionate about and made lifelong friends and memories which I will cherish forever.