Uniform & Equipment
Please click on the expandable sections below for details on our school uniform, PE kit and equipment requirements.
---
Main Uniform
Blazer * (Compulsory for all year groups 7-11)
Jumper* (Optional item for all year groups for Y7-11)
School tie*
Shirt (plain white)
Trousers
Only tailored black trousers (no leggings or jeans)
Trousers should be worn at the waist
Skirts
Skirt black, worn at the knee or below
Footwear
Entirely plain black school shoes (no trainers)
Plain black / white socks or black tights (no above the knee socks)
Headwear
Plain hijab in black, grey, navy, blue or white; plain caps and woolly hats may be worn for appropriate weather conditions but must not be worn in the building
Outerwear & Coats
No hoodies; no tracksuit tops; no Jean jackets
Coats should plain, black and without branding.
Hair, nails, eyelashes and jewellery:
Hair should be a naturally occurring colour; only natural nails, no false eyelashes, no nail varnish; only one small studs in each pierced ear lobe, one small nose stud and a watch.
Personal Electronic Devices
These are not allowed to be seen or heard on the school site. This includes mobile phones, Airpods etc.

The Kingsbury School uniform can be purchased from:
Mayfair School Uniforms, 463-465 Kingsbury Road, London, NW9 9DY.
Ttems listed with an * must be purchased from Mayfair. Items listed without an * may be purchased from other providers.
In addition, second had uniform is available periodically from the school.
Physical Education and Sport at Kingsbury High School is considered to be a key component in the all-round education and happiness of our students. It occupies a central role alongside other subject and extra-curricular areas. It is very important that our students learn how to adopt a healthy active lifestyle that they will continue long after they leave the school.
---
Feeling confident and comfortable is an important factor in the enjoyment of physical activity.
We have introduced a range of bespoke kit that we hope will help your children to take pride in their appearance and performance.
The PE kit is only available from the school supplier Sportswear International (SWI).
Parents are able to order garments on-line, by phone or by post by completing an order form. The garments can be paid for by credit/debit card, cheque or postal order. Details are provided at the end of this document.
There are samples available in school in each size and style for students to determine the correct size required.
Delivery of garments will be free when delivered to the school address. Garments delivered to a home or nominated address will incur a £4 delivery charge. Orders placed with SWI by 5pm on a Thursday will be ready for collection from the lower school reception on the following Tuesday (term time only).
Ordering online couldn't be easier. Simply visit our website www.swischoolwear.co.uk and select either EXISTING PARENT Login or NEW TO SWI.
KHS Crested T-Shirt (Compulsory)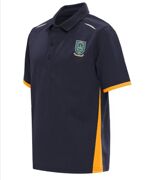 KHS Socks (Optional)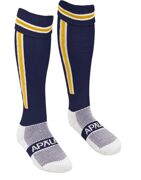 KHS Crested Warm Item (you must have 1 or more from below)
| | | | |
| --- | --- | --- | --- |
| Zip Sweatshirt | Training Top | Fleece | Rain Jacket |
KHS Crested Bottoms (your must have 1 or more from below)
| | | |
| --- | --- | --- |
| Track Pants | Shorts | Leggings |
Compulsory safety items for boys and girls
(not available from website, but all sports retailers)
Studded boots
Shin pads
Mouth guard
Students must attend school each day with the minimum equipment, below, in a pencil case (preferably clear as this is required for their exams), so that they can properly engage with their learning.
Black Pens
Green Pens
Pencils
Ruler
Sharpener
Rubber
Reading Book
Clear pencil case