Headteacher's Welcome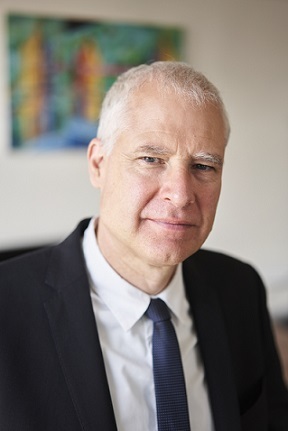 Welcome to our school website. Kingsbury High School is a fantastic community with a commitment to learning and achievement but also a mission to develop youngsters to become successful members of society. I hope you enjoy reading about all the exciting things happening at our school and see our students acting in the 'Kingsbury Way'.
We aim to provide clear relevant information for all, please let us know if there is anything missing or contact us if you want to know more.
---
Kingsbury High School has many strengths and a long history of success. There is a keen understanding of the importance of values and a sense of tradition, encapsulated by the School motto, spectemur agendo. It dates back to the founding of our predecessor school, the Kingsbury County, in the 1920s, and it is Latin for, "let us be judged by our actions". As Headteacher I seek to lead the school with this at the heart and ask students to respect themselves, others and the environment.
Our students gain excellent examination results in both GCSE and across the Sixth Form. In our most recent inspection Ofsted again rated the school as "good". Equally, the school is very proud of the way it has achieved these outcomes and the rounded education it offers to its students. We recognise our place in the community and are a key part of the partnership, Kingsbury Schools Together with our local primary schools and the Village (special) School.
A great school is a combination of different things. We are equally proud of the many opportunities we provide for our students beyond the curriculum and how we develop students as individuals ready for adult life. Our aim is to develop in all of our students the love of learning, intellectual curiosity, skills and qualities of character needed to become successful, happy and engaged members of society. Our key values are: Aspiration; Integrity; Respect; Responsibility and Resilience. Through these, we aim to combine both academic success and the development of the broader aspects of each student's character.
I hope that whatever the reason you have chosen to look at our website, as a member of the school community, a prospective parent, student or member of staff, or are simply taking an interest from afar, you find what you are looking for.
As the country comes out of the pandemic and the future is more settled, I hope that we can combine the new ways we've had to work and rely upon the strengths we have always had as a school. I encourage you to visit and see these for yourself.
Alex Thomas
Headteacher