England Vs Italy Trip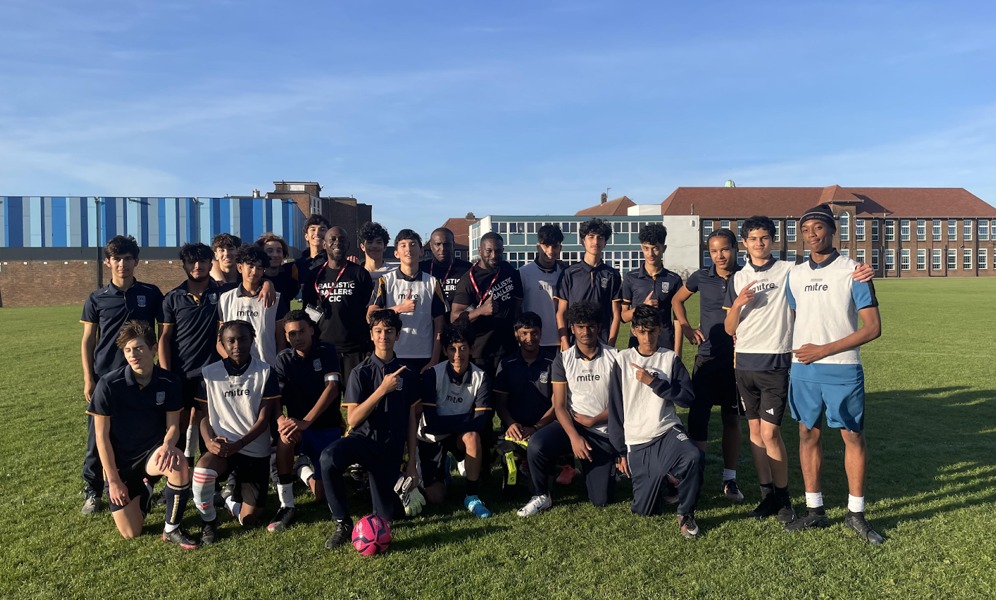 18th Oct 2023
On 17th of October we took our Year 10 & 11 Football team to watch England Vs Italy at Wembley Stadium, where we celebrated a 3-1 victory as England qualified for the 2024 Euros.
This was thanks to Ballistic Ballers which is a voluntary organisation that encourages football opportunities and workshops within Schools around London.
Staff that kindly took up their time to take the students: Gary Froy (GFR), Samuel Wheeler (SWH), Dil Teli (DTE) and Malaika Sirer (MSI).
Year 10 Football Team
Hasanayn C
Arafat A
Akash K
Anas K
Lewis O'C
Utsav G
Marley N D
Mehdi A-Y
Yousef H
Mario S
Micah T
Aarsh A
Year 11 Football Team
Krishna P
Gabriele C R
Niculai R
Hamza Z
Darwaish A
Adnan Q
Shiv P P
Navid T
Rayan A
Raheem L
Avinav K
Mahmoud E J