Send My Friend to School Campaign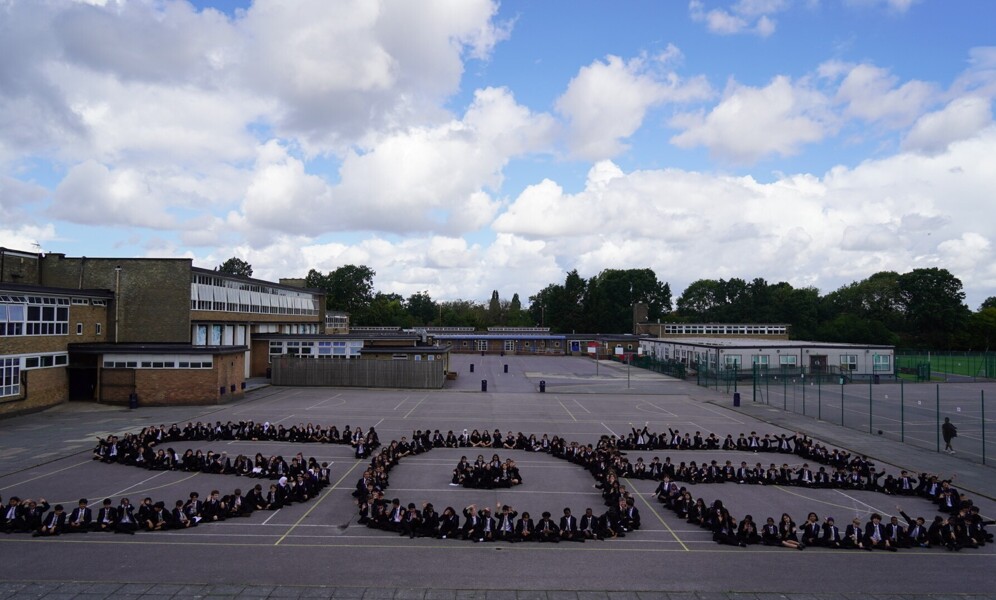 26th Sep 2023
At the end of last academic year, Year 7 came to together to raise awareness that education across the world is under threat. Emergencies are disrupting children's right to education on an unprecedented scale. Globally 222 million school-aged children are estimated to be affected by emergencies and protracted crises and require immediate educational assistance.
A crisis or shock may lead to children being denied the chance to learn or prevent them from accessing education in the first place. Education disruption can occur suddenly through physical or man-made means, such as floods, hurricanes or violence, or gradually, such as slow onset environmental changes that deteriorate a population's capacity to respond. In many countries concurrent crises are exacerbating one another. At the same time, the world is experiencing a "learning crisis" whereby hundreds of millions of children are not receiving the critical foundational skills of literacy and numeracy which are necessary to support their overall development.
78.2 million are out-of-school (54% girls, 17% children with disabilities or functional difficulties, 16% children who are forcibly displaced)
119.6 million are in school but are not achieving minimum proficiency in reading or maths
24.2 million are in pre-primary, primary or secondary school and achieving minimum proficiency in mathematics or reading but are still affected by crises
On Monday 17th July, Year 7 focused on the emergencies that are putting education at threat across the world, conflict, climate change, the hunger crisis are some of the issues they looked at. Together Year 7 joined the Send My Friend to School Campaign calling on the UK government to take the following measures to PREPARE, PROTECT, INVEST, and ACT to secure children's learning in emergencies:
PREPARE: Strengthen preparedness and anticipatory action in education systems.
PROTECT: Ensure children are safe, protected and learning during an emergency.
INVEST: Scale up financing for EiE and systems strengthening
ACT: Provide global leadership to protect children's right to education in emergencies.
Year 7 have suggested solutions which we are sending to our MP Barry Gardiner and came together to create an SOS picture to highlight the emergency situation millions of children are facing across the world. Year 7 are committed to ensuring that the UNICEF rights of the child is not just something for them and that every child receives Article 28: the right to an education.