2023 Post-16 Exam Results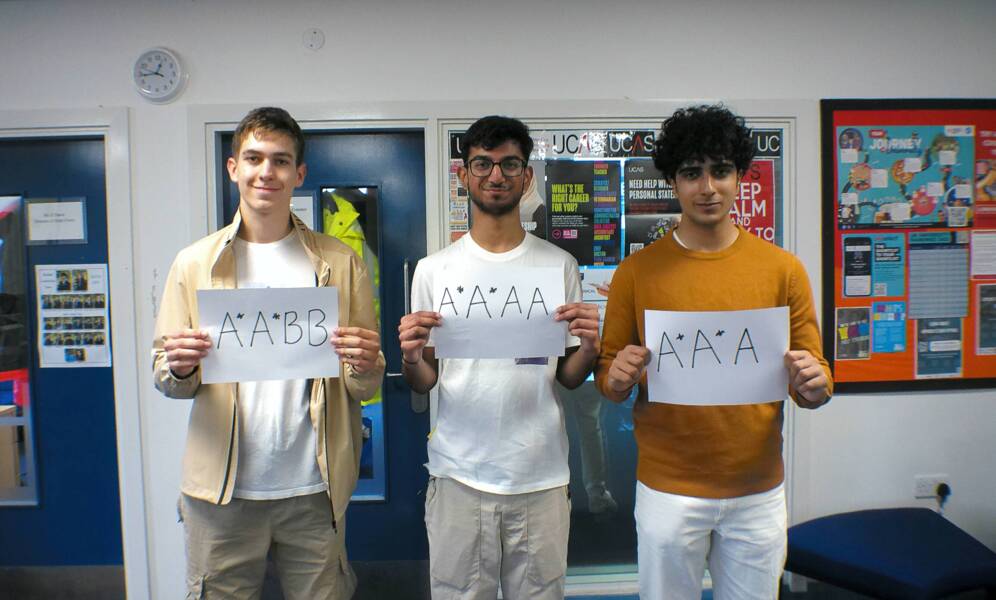 18th Aug 2023
Congratulations to all of our Year 13 students completing their studies this year. They have shown remarkable fortitude and resilience over the last few years and achieved fantastic results.
Over 33% of our students received A-Level grades at A*-A and 66% at grades A*-B. These results are above the national average for 2023. A special mention to Vinay Mistry in Year 13, who achieved 4 A*s in Chemistry, Computer Science, Biology, Mathematics and is moving on to study Biomedical Sciences at Queen Mary University of London.
BTEC Nationals grades were also outstanding, with most students achieving Distinctions* and Distinctions. Overall, 88% achieved BTEC grades at Distinction* or Distinction, with 99% at a Merit grade or higher. A special mention to Mariam Akhtar who achieved Distinction*s in Health and Social Care and Denis Cruceru who achieved Distinction*s in Business BTEC Extended Diploma.
Due to these fantastic results, the vast majority of our students are moving on to university or high-quality apprenticeships, at some of the best providers across the country. Many of our students have achieved places at Russell Group universities, including Oxford, King's College London and Queen Mary University. Most popular undergraduate courses of study this year include law, medicine, computer science, and psychology. Examples of successes include Zainab Musa who achieved A*A*B is moving on to study Psychology at University of Warwick and Ilham Qazizada who achieved A*A*B is studying Aerospace Engineering at Queen Mary University of London.
We are pleased that the students continued the history of high achievement at our Sixth Form and we wish all of them the best in their next phase.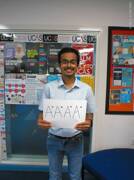 "Kingsbury Sixth Form has been so supportive. The teachers are amazing, friendly and knowledgeable, while the pastoral team is always available to support you. There are a range of extracurricular activities available to the school, allowing for important soft skills needed in the workplace. I loved my time here and feel prepared to move forward." - Vinay